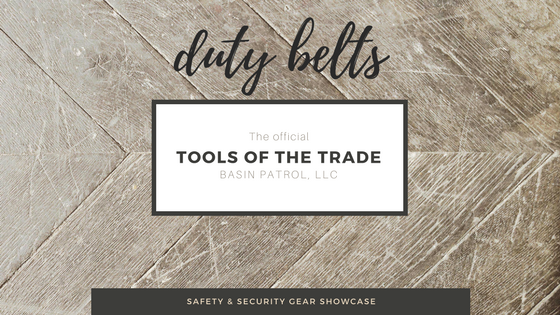 Tools of the Trade: Duty Belts
When on duty, having the right gear can be the difference between success and failure. Without the right gear, your performance may be compromised and you may not be able to perform as effectively as you've been trained.

Considering the important tools carried on your person, your duty belt is your most important piece of equipment you put on every day.

Just because you are unarmed does not mean you can't wear a duty belt. The duty belt will give you an easy way to carry all your gear. Not only is the duty belt practical in that it will give you easy access to equipment like gloves, keys, and flashlights, but it will also make you look more official.


Security Gear Showcase: Duty Belts
Product descriptions below (starting left to right)